Lora Gray's Fundraising Page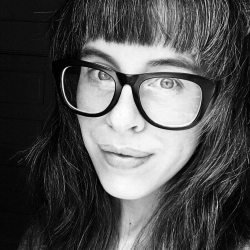 Hi everyone and welcome to my Write-a-thon page!
My goal is to finish writing three pieces of short fiction. This summer is already proving to be a busy, (and rocky), one, but with your support and encouragement, I know I can do it!
Clarion West is a fantastic organization-any and all donations are greatly appreciated.
If you'd like to learn more about me, my writing, and what Clarion West means to me, please visit my website.
UPDATE
7/31/2023
I've officially hit my target of three short stories! All are flash length and include vampiric how-to guides, Midwestern aliens, and cupboard spiders eating small children. It's been fun! There's still a week to go, so I'll be writing a bonus story, (or poem).
Thanks for everyone who's donated so far-you're amazing!
ABOUT 2023 Write-a-thon
Clarion West 2023 Write-a-thon

Amal El-Mohtar during the 2019 Summer Reading Series
The Write-a-thon supports Clarion West programs year-round. All donations support Clarion West classes, workshops, panels, and other programs for emerging writers, including our Six-Week Workshop. We also hold events, offer scholarships, raise awareness, and promote diverse speculative fiction in Seattle and all over the world.
Clarion West
Our mission is to support emerging and underrepresented voices by providing writers with world-class instruction to empower their creation of wild and amazing worlds. Through conversation and public engagement, we bring those voices to an ever-expanding community.
Supporters
Name
Date
Amount
Comments
Gunnar Norskog
07/30/2023
$75.00
Mitchell Shanklin
07/28/2023
$103.39
Total
$178.39
Report Abuse
Edit My Page