Steamy in Seattle
05/05/2023 03:00 PM - 04:30 PM PT
Admission
Free - Stream online (free)
$35.00 - Tea Party Admission
Description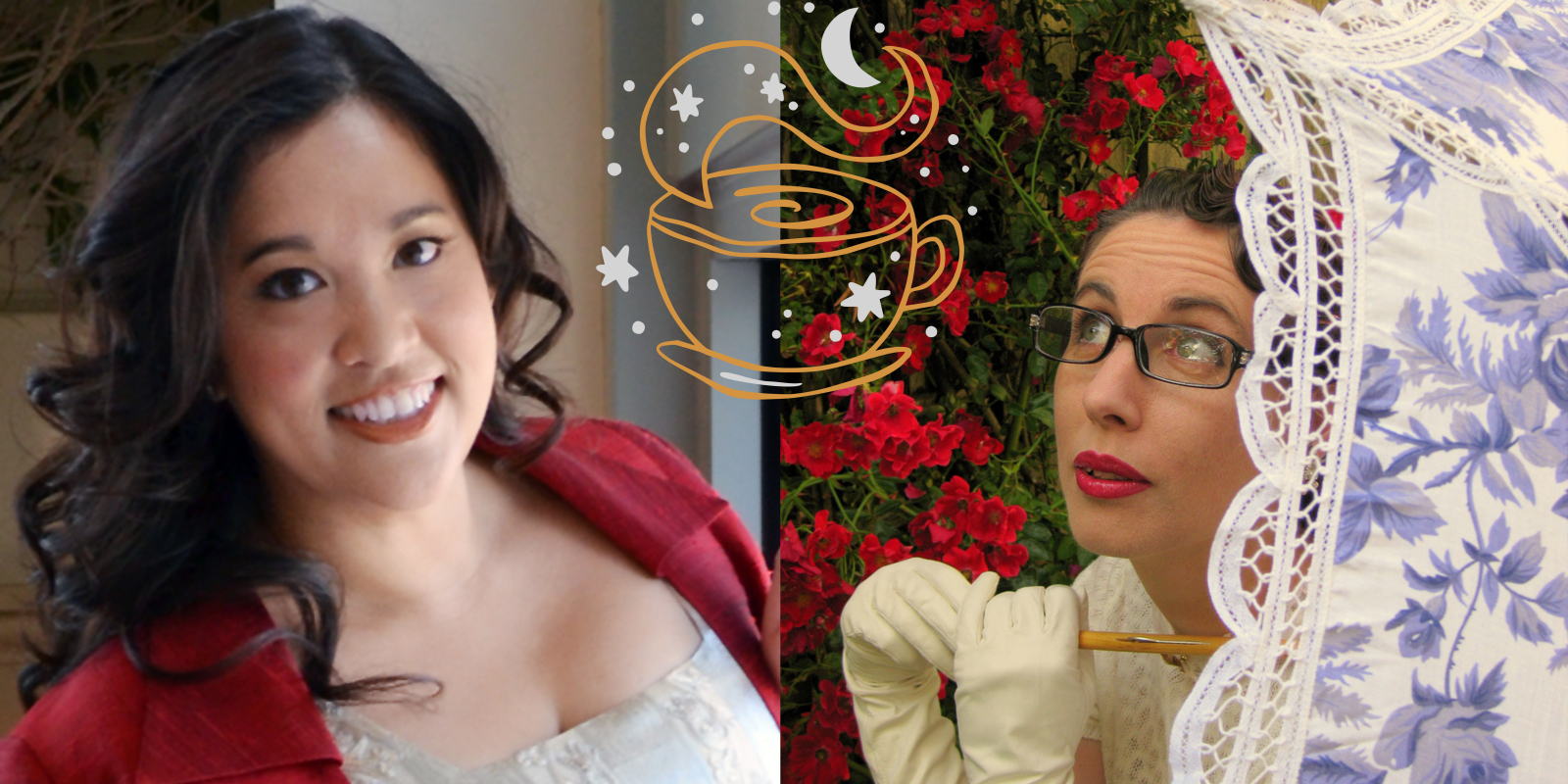 May 5, 2023
Steamy in Seattle, a Paranormal Romance Tea Party
Meet authors Gail Carriger and Piper J. Drake as they discuss the paranormal romance genre and their own work in steampunk, shapeshifter romance, and romantic thrillers! Grab a steaming cup provided by Friday Afternoon Tea and some delicious treats prepared by the Seattle Culinary Academy. Parasols optional. Masks encouraged.
Can't make it in person today, but want to watch online?
Looking for a ticket? Email us to find out if there's a space!
3:00 - 4:30 PM Pacific
Location: One World Restaurant inside the Seattle Central College Campus
Address: Science and Math Building, 1701 Broadway, Seattle, WA 98122. You will find the One World Restaurant inside campus dining on the first floor, off Broadway.
We recommend taking public transit, if possible.
You may also park in the Harvard Garage located on E Pine St. and Harvard Avenue or Diamond Parking located at 1815 Harvard Ave, Seattle, WA 98122.
Many thanks to our sponsors: Friday Afternoon Tea, Hagen Insurance Partners, Choice of Games, Blind Eye Books, and Orbit Books.
Want to sponsor this event and be listed? Click here!
Gail Carriger
Gail Carriger has multiple NYT bestsellers and millions of books in print in dozens of different languages. She writes book hugs - comedies of manners mixed with urban fantasy (and sexy queer joy as GL Carriger). She is best known for the Parasol Protectorate and Finishing School series. She was once an archaeologist and is fond of shoes, octopuses, and tea. gailcarriger.com.
Piper J Drake
Bestselling author Piper J. Drake is best known for her romantic suspense series, the True Heroes. Piper is also the author of the Triton Experiment series (science fiction romance), and the London Shifters series (paranormal romance), as well as several standalone novels, short stories, and rpgs. Her new contemporary fantasy series, Mythwoven, begins with Wings Once Cursed & Bound.