Steamy in Seattle
05/05/2023 03:00 PM - 04:30 PM PT
Admission
Free - Stream online (free)
$35.00 - Tea Party Admission
$45.00 - Tea Party Admission and book
$55.00 - VIP Experience
Summary
Save the Date: May 5, 2023 

Steamy in Seattle, a Paranormal Romance Tea Party

with Gail Carriger and Piper J. Drake

in-person and streaming online
Description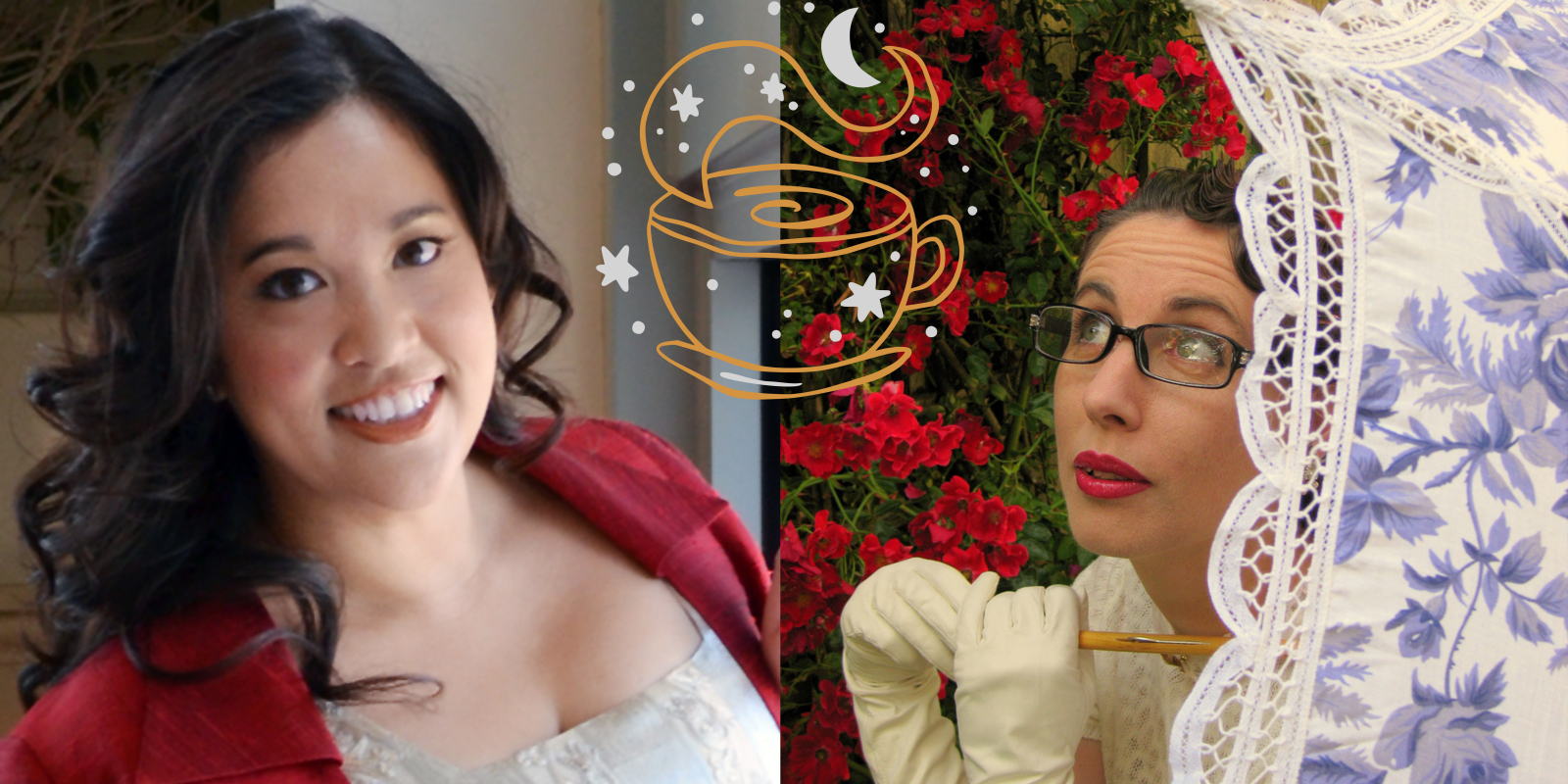 May 5, 2023
Steamy in Seattle, a Paranormal Romance Tea Party
Meet authors Gail Carriger and Piper J. Drake as they discuss the paranormal romance genre and their own work in steampunk, shapeshifter romance, and romantic thrillers! Grab a steaming cup of tea and some delicious treats prepared by the Seattle Central College culinary students. Parasols optional. Masks encouraged.
3:00 - 4:30 PM Pacific
Location:
One World Restaurant on Seattle Central College campus (Capitol Hill neighborhood) and streaming worldwide!
Registration begins on March 29th!
Gail Carriger
Gail Carriger has multiple NYT bestsellers and millions of books in print in dozens of different languages. She writes book hugs - comedies of manners mixed with urban fantasy (and sexy queer joy as GL Carriger). She is best known for the Parasol Protectorate and Finishing School series. She was once an archaeologist and is fond of shoes, octopuses, and tea. gailcarriger.com.
Piper J Drake
Bestselling author Piper J. Drake is best known for her romantic suspense series, the True Heroes. Piper is also the author of the Triton Experiment series (science fiction romance), and the London Shifters series (paranormal romance), as well as several standalone novels, short stories, and rpgs. Her new contemporary fantasy series, Mythwoven, begins with Wings Once Cursed & Bound.