What The Future Tells Us About the Past with Shingai Njeri Kagunda
11/04/2023 01:00 PM - 02:30 PM PT
Admission
$245.00 - Supporting Tuition
$215.00 - Helping Hands
$100.00 - Helping Hands Extended
$75.00 - Limited Circumstances
Description
We consume imagined futures all the time. We think through all the possibilities of where humans could end up, both utopic and dystopic. Is there anything that these futures we consume could tell us about our histories? And how does this deeper understanding of our history allow us to imagine even more possible futures that are rooted in liberation?

This class will analyze the psychology of colonization both in theory and in story to more honestly write the work of decolonization onto the page. Using different media to study both craft and theory techniques that could be used to feed the freedom work we take up as artists, we will start with the quote by Toni Cade Bambara, "The role of the artist is to make the revolution irresistible."
By the end of this class, students will have a deeper understanding of the craft techniques sci-fi, and afro-futurism make possible in their writing and a range of ways they can implement tangible dismantling of power structures into their story concepts.
This class meets online weekly for a total of six 90-minute sessions.
Meeting Dates:
November 4th, 1 pm-2:30 pm
November 11, 1 pm-2:30 pm
November 18, 1 pm-2:30 pm
December 2, 1 pm-2:30 pm
December 9, 1 pm-2:30 pm
December 16, 1 pm-2:30 pm

Each class meeting will be divided into two sections.
Reading Discussion:
For the first forty-five minutes of class, we will discuss the assigned media. We will look at one novel, one short story, and a television show with some possible shorter excerpts in class. Come to class prepared to discuss the assigned readings.
Writing and Workshop:
The first three classes will have the remainder of the session (forty-five minutes with a ten- to fifteen-minute break) consist of in-class group generative writing prompts
The last three classes will consist of workshopping the different stories that have been generated, keeping in mind that they will be in different stages of production.
Required Readings/Viewing:
Aime Cesaire Discourse on Colonialism (Essay)
Andor (Star Wars Universe) (Series)
Ursula K. Leguin The Word for World is Forest (Short Story)
Excerpts from Frantz Fanon's Wretched of the Earth
Note: some adjustments to texts may be made before/during the class
Before our first meeting:
Students should have read Discourse on Colonialism by Aime Cesaire and watched the first episode of Andor. Though there is no writing expected before the first class, students should have two to three concepts of a story idea that they would like to expand on during the duration of this course.
Between meetings:
Students should read and watch assigned media.
Because of the reading-intensive nature of this course, students will not be expected to produce written critiques or any other written work other than the generative building up on their chosen story for this course.
During meetings:
• Though there's no required preparation of written work between class meetings, it is vital that students come to class prepared to discuss the assigned readings.
• Workshops will be solely based on the need of the writer who presented the work. First completed drafts are encouraged but not required by the end of the course, and feedback will only be given if it is asked for by those being workshopped.
---
About the Instructor: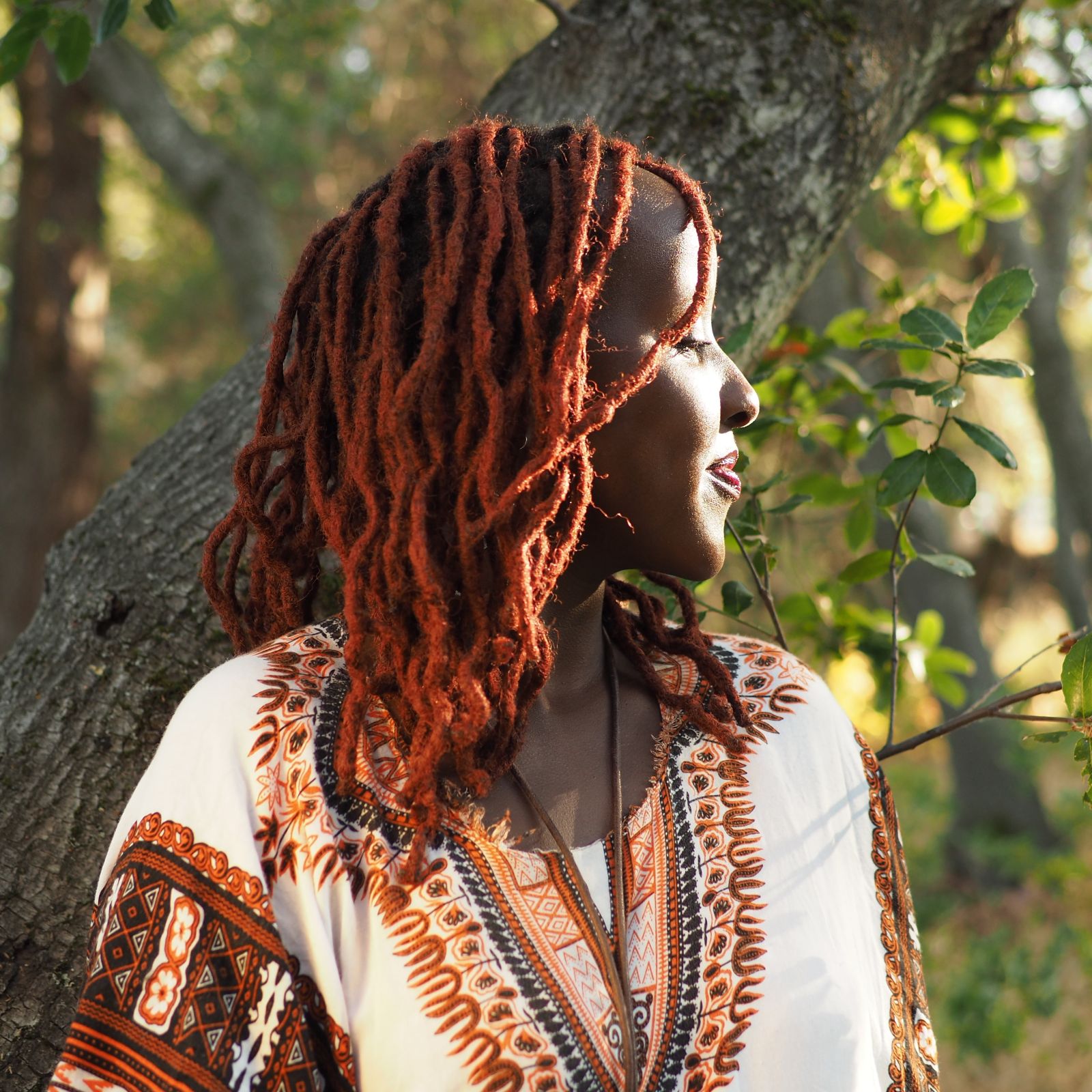 Shingai Njeri Kagunda is an Afrosurreal/futurist storyteller from Nairobi, Kenya with a Literary Arts MFA from Brown. Shingai's work has been featured in the Best American Sci-fi and Fantasy 2020, Year's Best African Speculative Fiction 2021, and Year's Best Dark Fantasy and Horror 2020. She has work in or upcoming in Omenana, FANTASY magazine, FracturedLit, Khoreo, Africa Risen, Bridging Worlds, Uncanny Magazine, Baffling Magazine, Voodoonauts Presents: (Re)Living Mythology, and Lightspeed. Their debut novella & This is How to Stay Alive published by Neon Hemlock Press (2021) won the Ignytes Award for best novella. Shingai is the co-editor of Podcastle Magazine and the co-founder of Voodoonauts. Shingai is a creative writing teacher, an eternal student, and a lover of all things soft and Black
---
This event will be held in Zoom. By registering for this class, you agree to follow the Clarion West Code of Conduct and Zoom policies.
---
Limited Free Seating:
We offer a percentage of seats in every class to People of the Global Majority (Asian, Black, African, Latina/o/x, Middle Eastern, Indigenous, Pacific Islander, and/or have been racialized as 'ethnic minorities') for free, regardless of financial need.
Eligible folks should fill out this survey to be entered in the lottery for free seats. We will reach out by email 10-14 days before the class begins if there is a seat available. For more information, see our equity and inclusion policies.
Sliding Scale Pricing:
The Supporting Tuition rate is shown for each class or workshop for folks who can pay it. Paying the Supporting Tuition rate enables us to continue to pay our staff and instructors equitably, as well as support access to classes for others who may be in a different situation.
The Helping Hands rate is available to folks under more limited economic circumstances, no matter your background.
For more information, see our financial aid policies.
At the instructor's request, additional sliding scale options have been offered for this class.
---
Our Refund Policy:
Clarion West will refund all class fees if the request is made 30 days before the class date. Refund requests made within 30 days of the class will be honored if we can fill the seat.
Any exceptions are subject to approval by our workshop staff.